Key to the Soul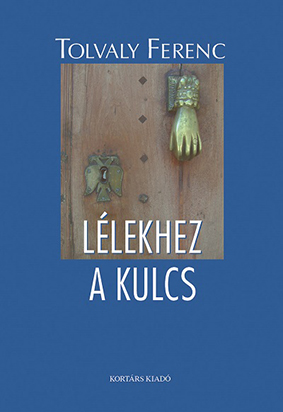 The title of the novel already implies that Ferenc Tolvaly's Saint James pilgrimage has taken him to the final station of his "soul journey." His previous novels El Camino – The Road, The Soul in Tibet, The Bridge Over Bosphorus, and Benares, The Gate has each unravelled the mysteries of a world religion, helping to immerse ourselves in them so that we could enrich our lives.
After the worlds of Christianity, Buddhism, Islam and Hinduism, the novel titled Key to the Soul takes the protagonist, Gábor to the near-far depths of Judaism. Following his father's death, the successful businessman receives his inheritance, a mysterious key, and sets out to search for his origins and find himself, his faith, his partner, his home…
Coincidences bring a woman along who helps him trace back the road of the Sephardim in history, back to Spain where Eszter's ancestors had been expelled from in 1492. Gábor had never got into contact with his past. During the long journey, he and Eszter get deeper and deeper insights into each other's past, delaying-hurrying their arrival at the destination which may mean a new beginning. Attracted by Judaism and driven by the desire to belong somewhere and explore the unknown, Gábor is helped by Hebrew meditation to strengthen himself and find a partner in Eszter in his late 50s.
What helps us in life? The willingness of lifelong learning and the desire to understand where we come from and what message our ancestors sent us.
How can we remain man and woman in the final decades of our lives? How can we love without uttering big words; devote our full attention and soul to the other person; accept rather than overpower each other?
Gábor's and Eszter's desire for a home, their search for their identity, the sustaining power of faith, their identification with their past and their ancestors, the hope of reconciliation, and the feeling of togetherness are all nourished by the journey of the Sephardic Jews, the legacy of the forebears.
Ever since we were born, each of us has been holding the Key to that. All we need to do is walk the road that leads us to laying bare the gate of our soul. The Key to the Soul is the novel of this arrival at our destination.